Posted by Jude and David on 23-Oct-2020
Many customers are landing on individual website pages and find there are only WishLists showing. Please read this post of our very recent Social Media Posts. We experienced a Catastrophic Fire and our entire warehouses, stock and equipment were destroyed. We ARE coming back, and have opened the website so that customers can access the Recipe Formulary and Product Information whilst we are setting up temporary premises, ordering stock and waiting on insurance assessors etc so the rebuilding of our premises can begin.

Sincerely, Jude and David.
9 October, 2020

WE ARE DEVASTATED.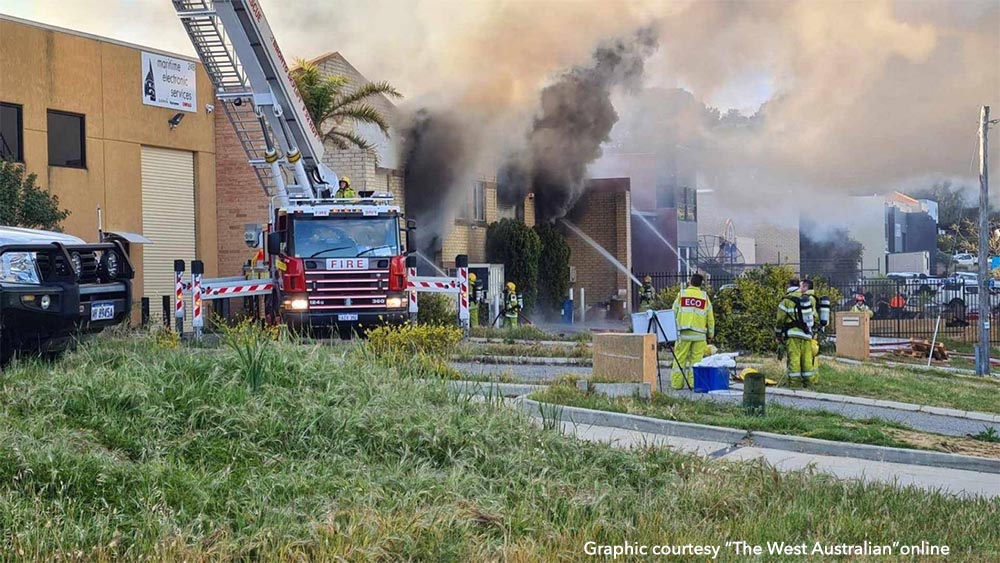 To our loyal valued customers,
It is with heavy hearts that we announce that a fire has taken hold of our offices and warehouses early this morning. The fire emergency department are currently in attendance.
As you can imagine, on top of everything else this year has thrown at all of us, it certainly is devastating news.
We know and appreciate the loyalty and dependence you have in relying on us and there is nothing we love more than to be this point of call for you all.
Unfortunately, this morning's situation not only affects us but you too.
For now, as we are unable to receive and process orders, our website will remain closed until further notice.
We ask for your understanding as we navigate this incredibly stressful time and we will keep you updated on the situation as much as we can.
SHATTERED.
The Aussie Soap Supplies Team
14 October 2020
REBIRTH
We are nothing short of being completely overwhelmed by all the love and support we have received over the last few days since the catastrophic fire that engulfed our premises. We are truly humbled.

After careful consideration we have made the decision to rebuild our business from the ashes. It won't be a quick or easy task, but we believe it to be the right thing to do in moving forward.

For now, as we continue to sort through the myriad of tasks with the support of our team, our website will remain closed and we appreciate your patience and understanding. Rest assured that we will be back up and running as soon as we can and we will keep you in the loop along the way.

Our intention is to re-open the website and recipe formulary just as soon as we can so you have access to our information and recipes again. It will of course be a while before we are actually 'open for business'.

Again, thank you all SO MUCH for your kind messages of support and your patience too, as we rebuild our soapy business which it is very clear to us you all love and care for as much as we and our team do.

Stay safe.

Sincerely,
David & Jude
20 October 2020
Our Recipe Formulary is BACK!

We are happy to announce our website is (partially) back up and running. We understand many of you have purchased supplies from us and have requested access to all of the free recipes on our website in order to carry on with your soapy creations.
We've been working with our tech team to have this part of our website accessible to you all and it is now available to view.
A reminder that our ordering system remains closed until we can operate in our temporary premises and no products can be purchased at this time. We will keep you updated on our progress and thank you again for your patience and understanding.